Snoozies is a line of late night snack foods that help you fall asleep. The only sleep aids available today include pills and dissolvable powders. Snoozies uses natural foods that contain vitamins and nutrients that help induce the desire to sleep in a fun non-medicinal way.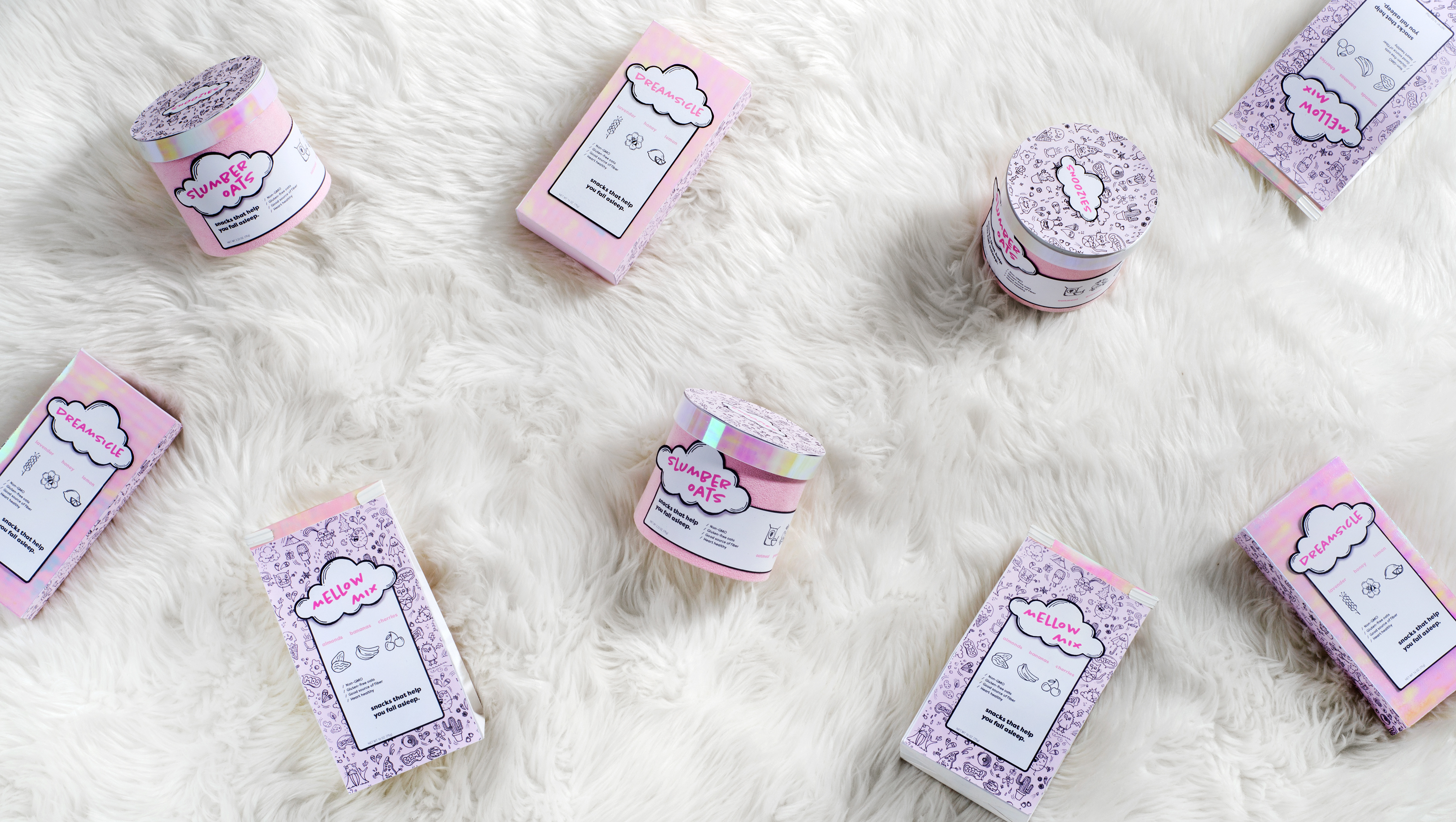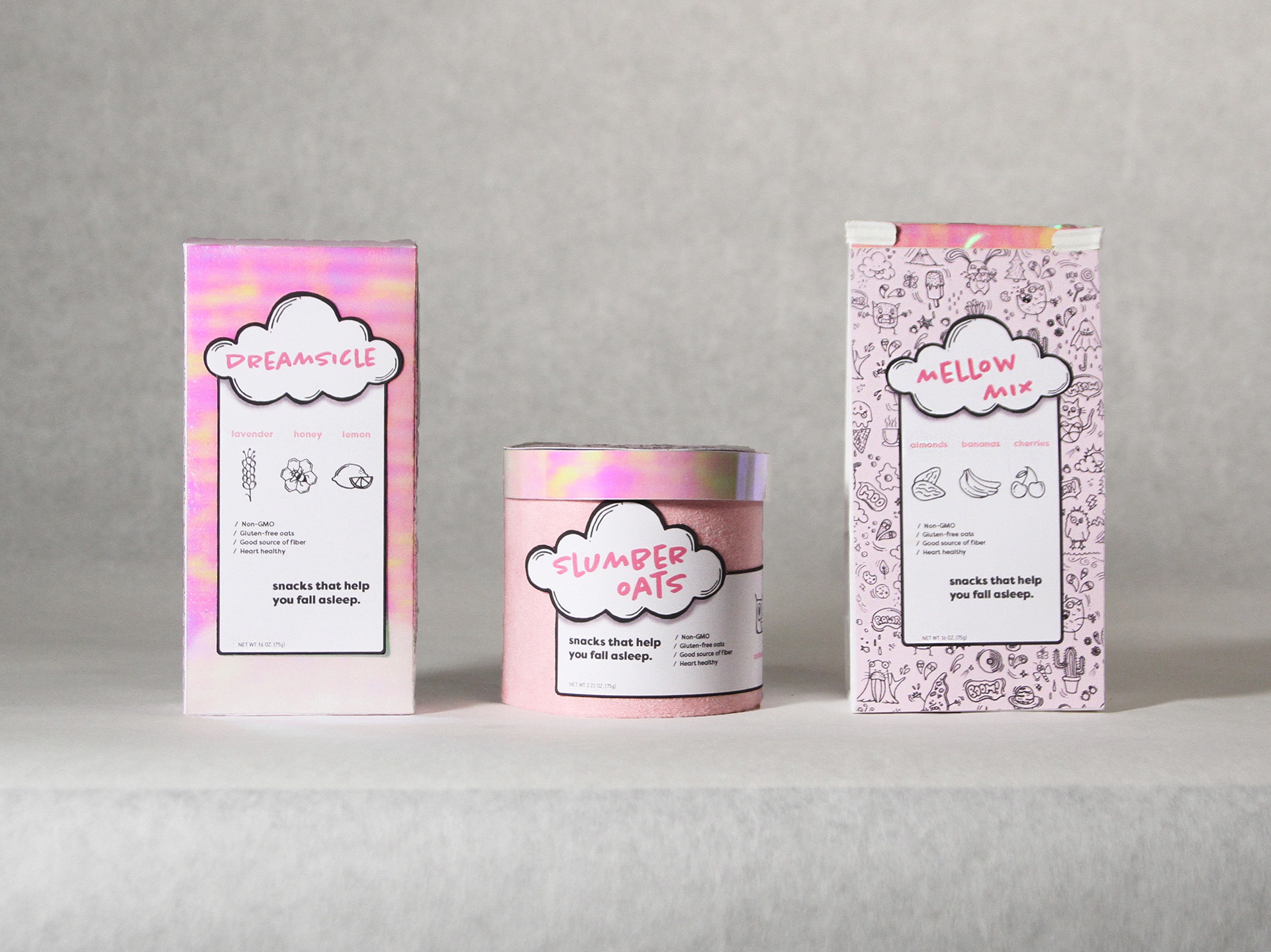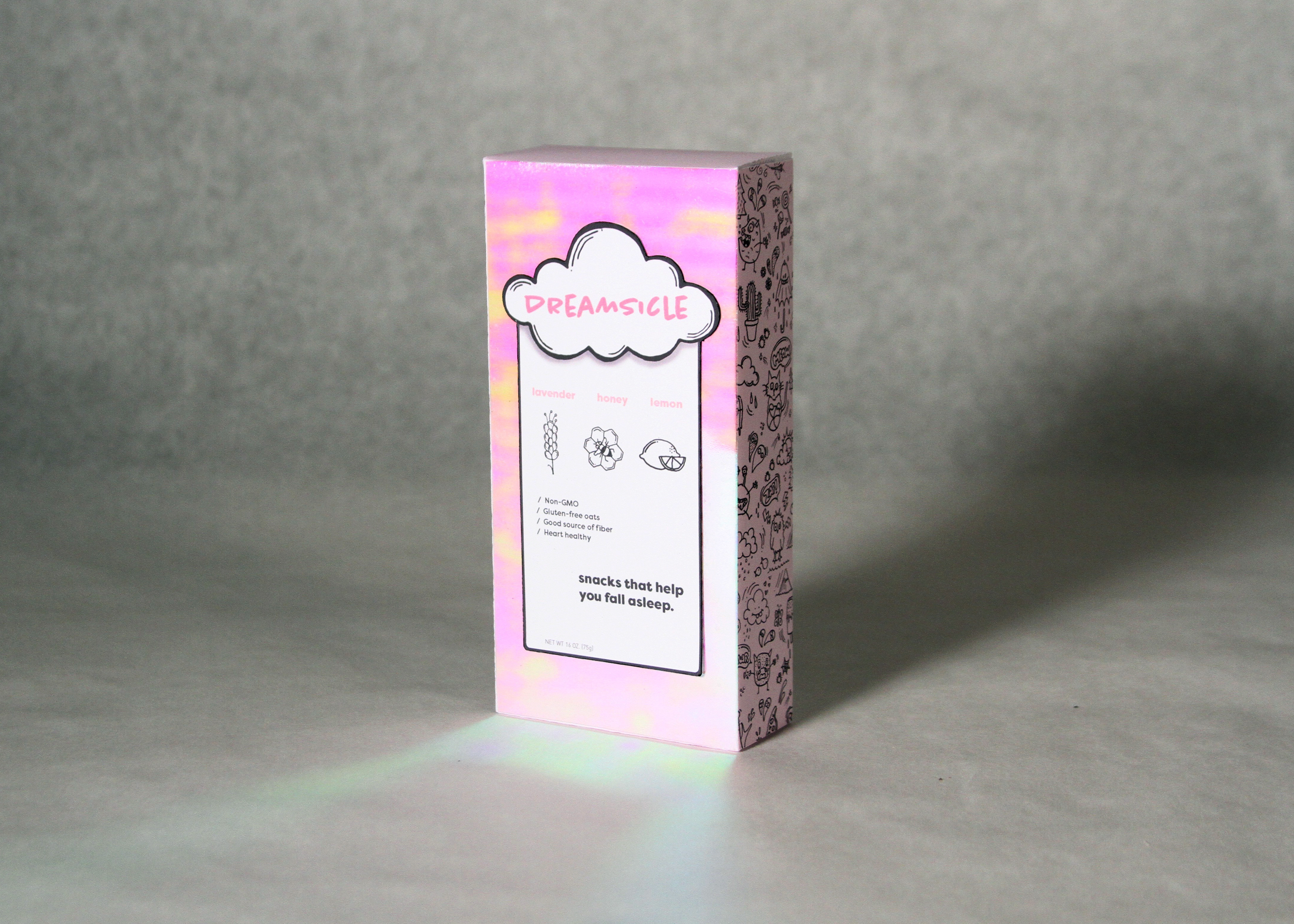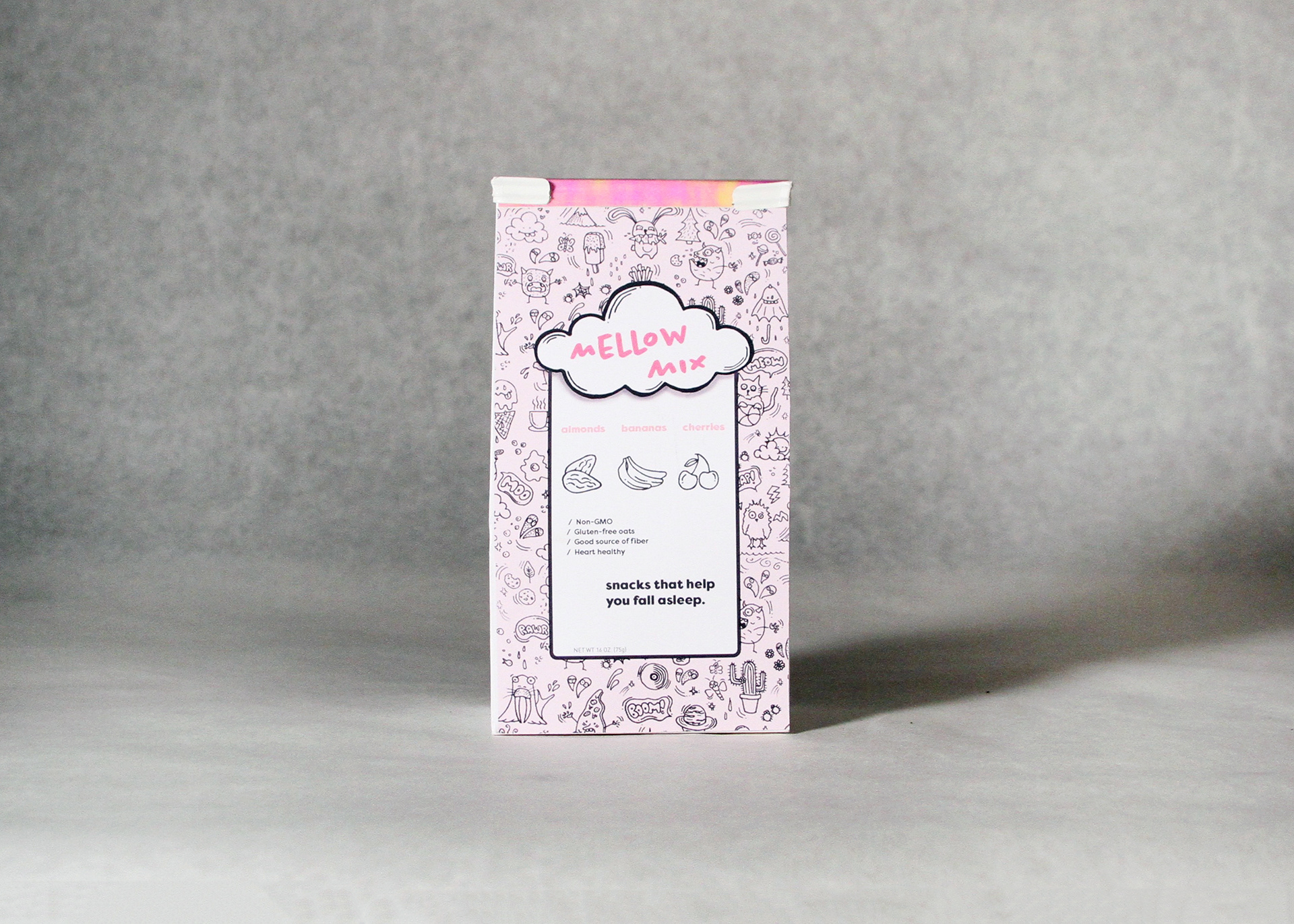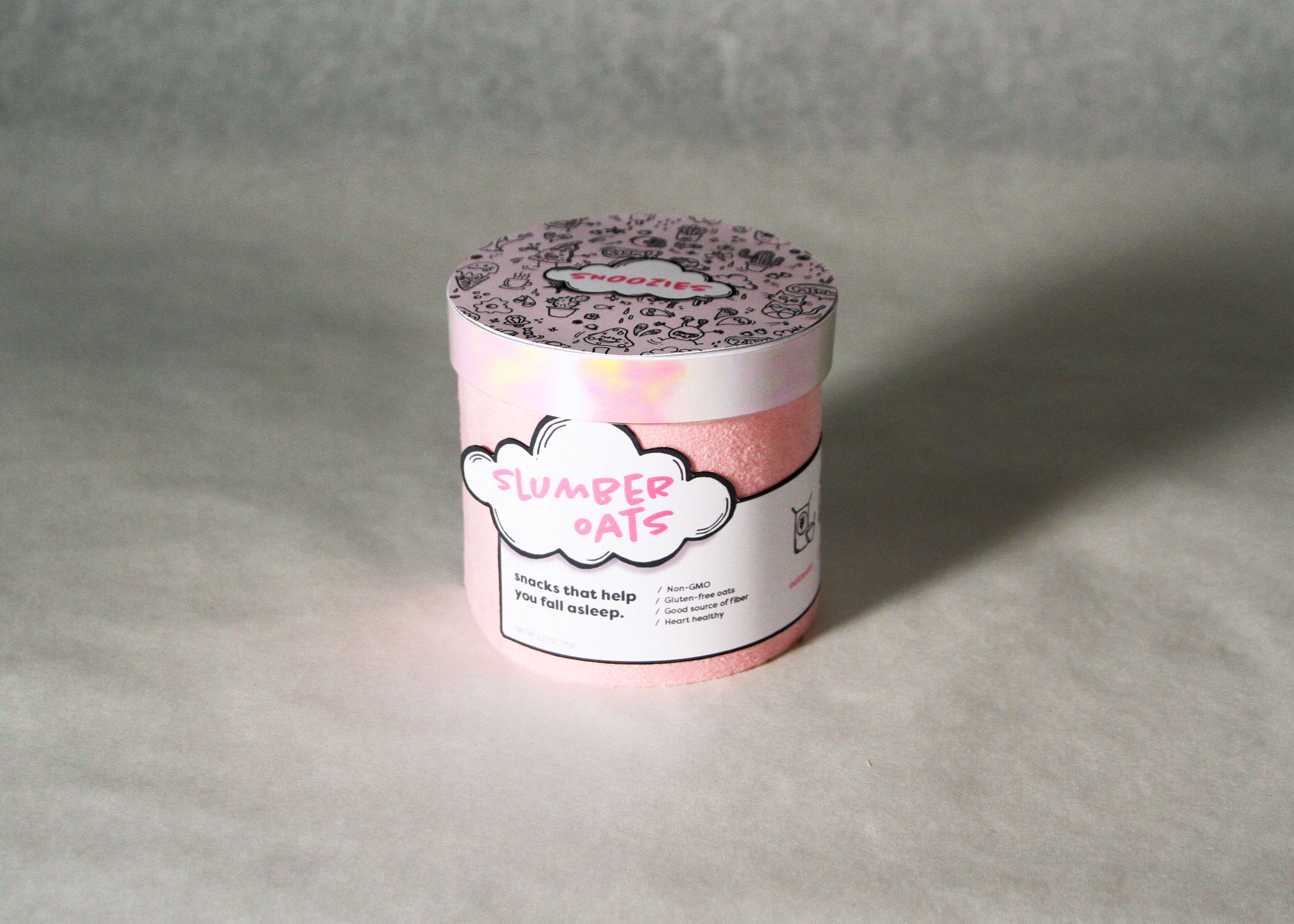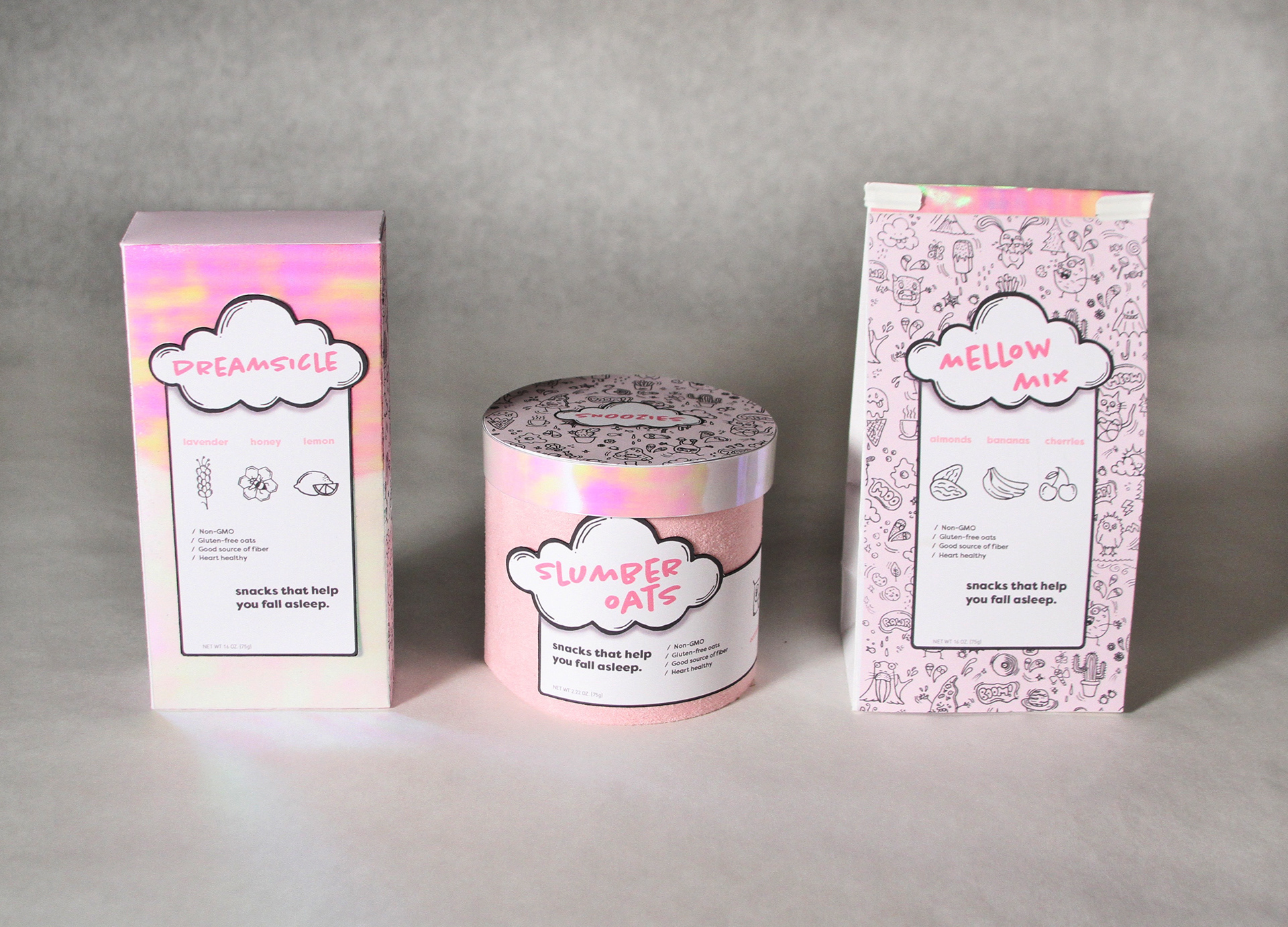 Hand built Point of Purchase for in store Snoozies products.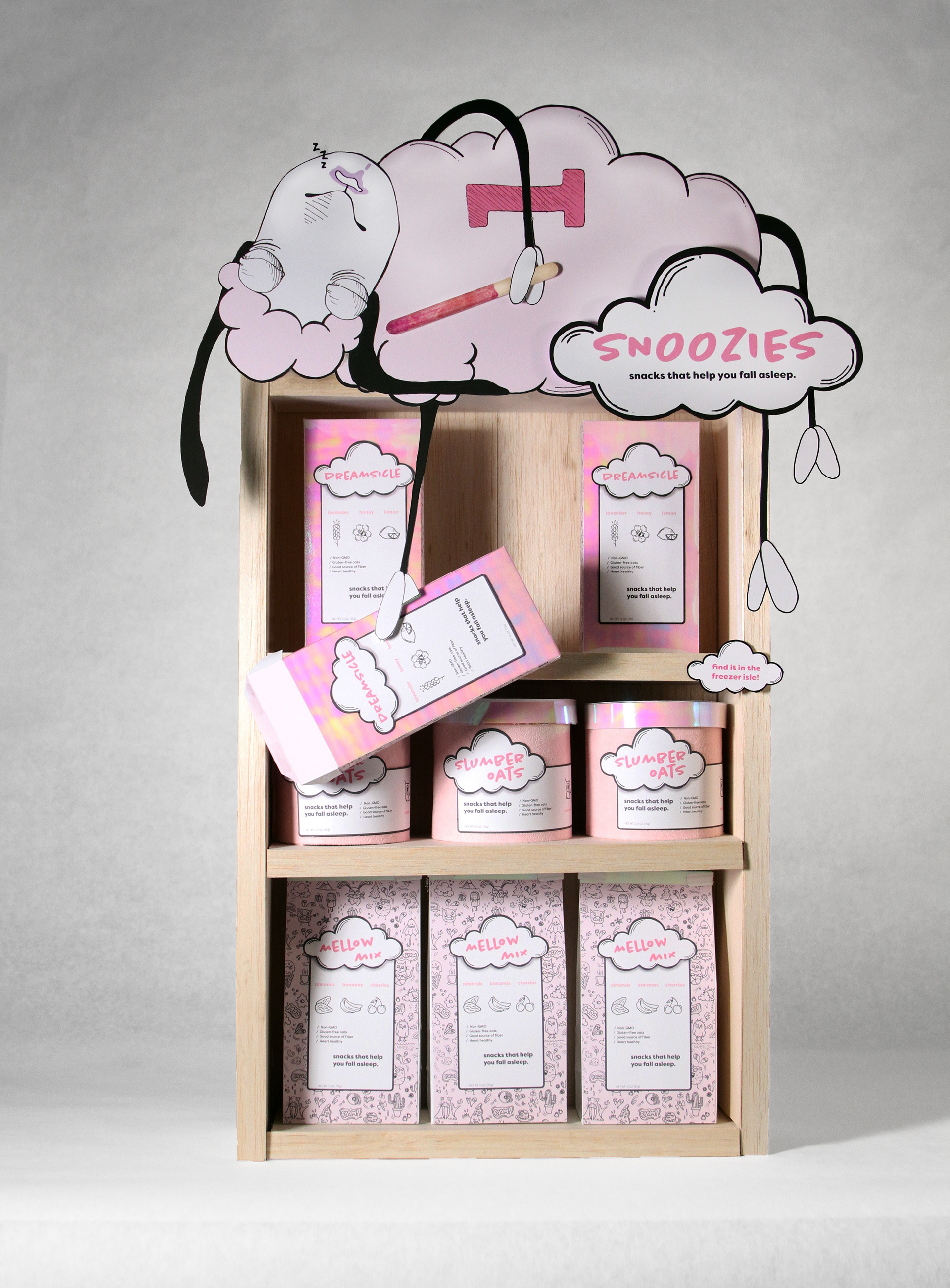 The use of original illustrations aims to embody a girly, dreamlike, and whimsical feel for the product. The analogy of "counting sheep" is the driver behind the comical and playful advertising.